A java GUI tool to create a valid xml file.
It has the aim to allow the user to create a valid xml file, describing the specification by a service developed with the Media Integration and Communication Center,University degli Studi di Firenze. The applications is developed in Java Technology. The validity is checked throught XMLSchema and the file is written entirely through a java Swing GUI.
Involved Technologies: Java, Java Swing, XML, DOM.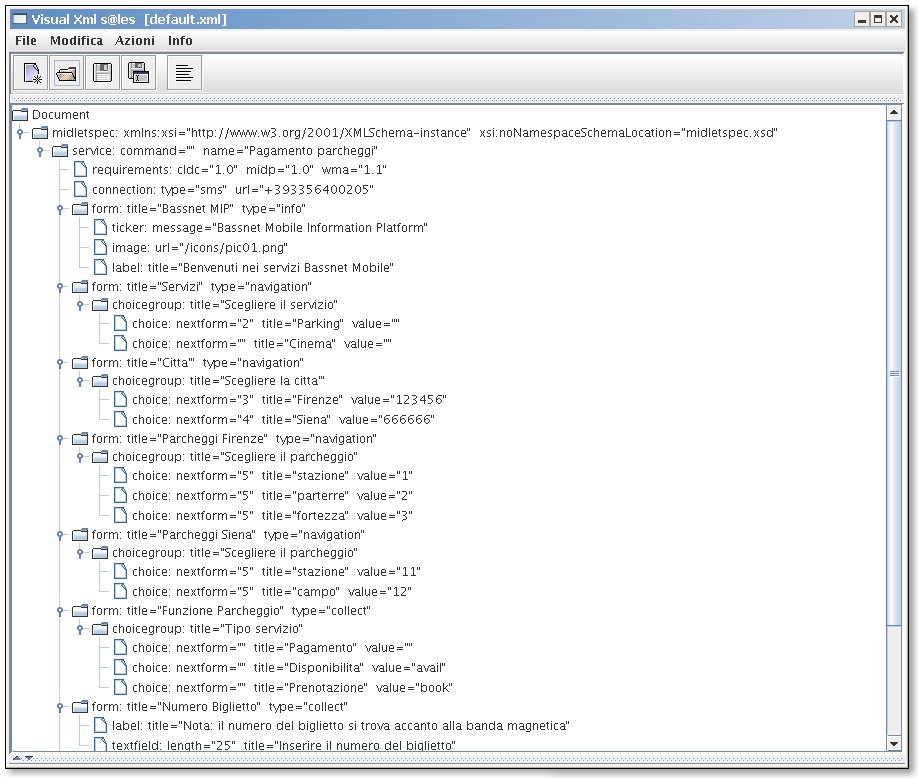 Year: 2005.