In this project I created the website for the first workshop about "Long Term Detection and Tracking" to be held in 2014 in conjunction with CVPR (Computer Vision and Pattern Recognition) Conference.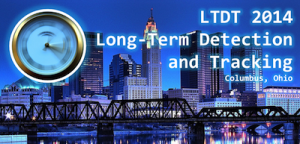 This website is the main reference for all the people attending the workshop.
I am the web chair for this workshop.
Involved Technologies: HTML, WordPress, PHP, CSS, Javascript
Year: 2013.
See the website at: www.micc.unifi.it/LTDT2014/