In this project I created the website of the Basketball Teamnova. Starting from a fresh WordPress installation, I changed a default theme into a customized ad-hoc theme representative of the basketball team.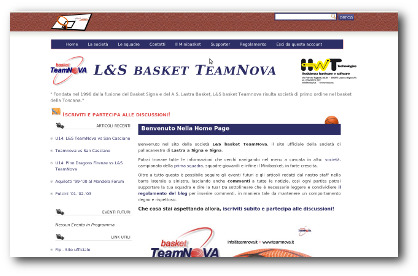 This website is the main reference for all the basket teamnova fans. I gave the opportunity to my partners to update the website without any knowledge of HTML or PHP.
The website counted #32293 visitors since 2009.
Involved Technologies: HTML, WordPress, PHP, CSS, Javascript
Year: 2009.
See the website at: www.teamnova.it