Insights
UMETECH, Erasmus+ Project
The design and implementation of the Network of competence centers on Cultural Heritage Competence aims to:
– Foster innovative project/research activities in the field of ICT applied to cultural heritage, developing HEIs skills and competences and innovative tools;
– Strengthen HEIs infra-regional relationships and EU-AL cooperation activities by promoting joint actions and a learning community in the field of new media and cultural heritage enhancement;
– Improve the accessibility and enjoyment of cultural heritage and the development of innovative touristic routes;
– Consolidate and formalise the collaboration between universities and territorial stakeholders involved in decision-making processes and development initiatives in the field of the cultural heritage management and enhancement;
– Promote self-entrepreneurship in the field of cultural heritage especially for women graduates.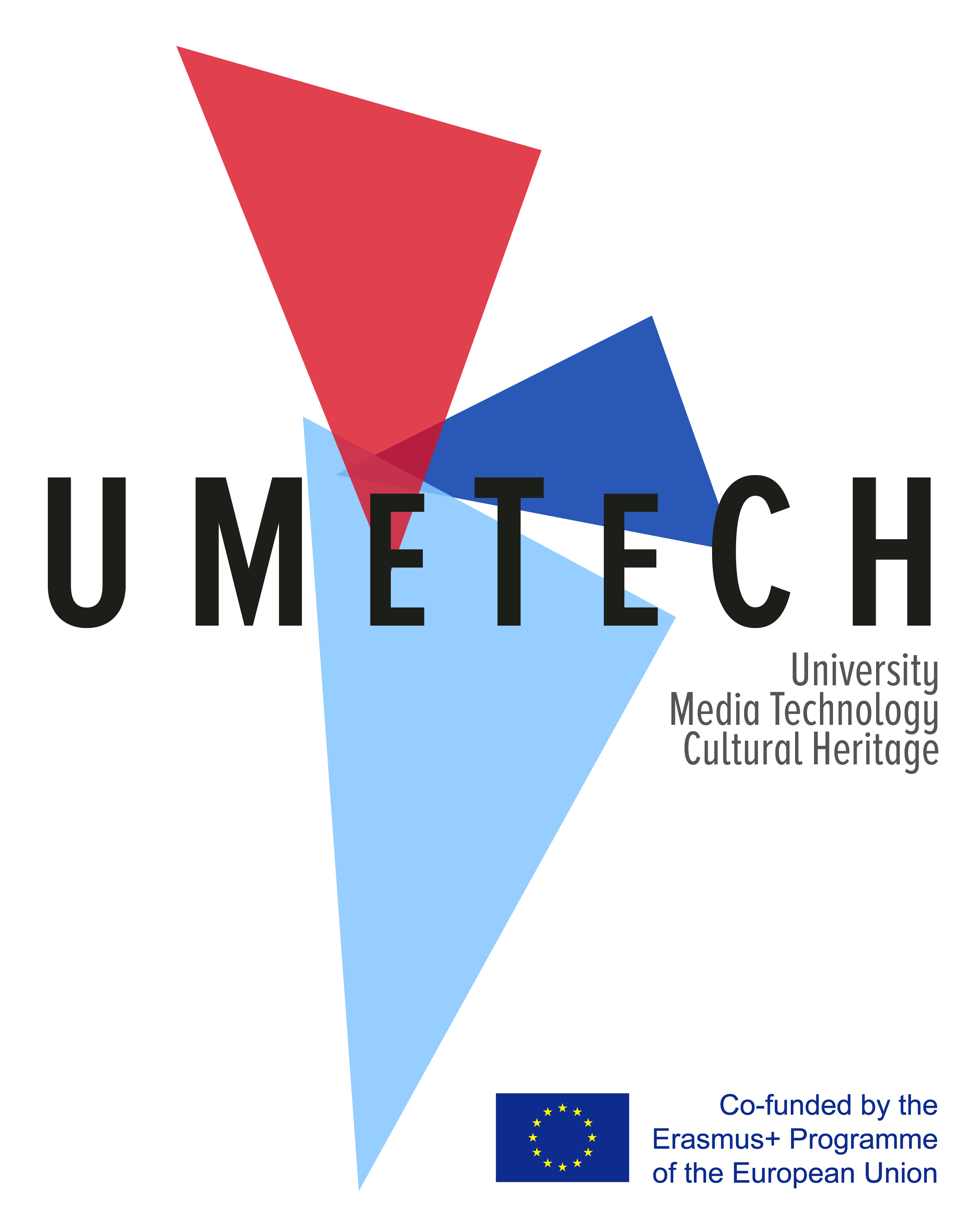 Umetech Logo
UMETECH will change the "current situation" because it will build 4 competence centres in charge of engaging LA HEIs with the civil society and industry through the design and development of innovative projects in the ICT field applied to the cultural heritage. The competence centres will be connected in the UMETECH network and share knowledge, methodologies, connections.
The main "changes" will reguard the valorisation of 4 cultural sites which will be enjoyed in a more innovative and interactive way. In particular, the project will develop "innovative" projects in order to enhance and valorise some of the following hispanic heritage: "La manzana Jesuitica de Cordoba", Misión jesuítica de Jesús de Tavarangu (Itapua Department); The historical centre of Lima; Santos martires y stanta Maria la Mayor and the jesuit reductions of Concepcion, San Jose, San Javier (Department of Misiones);
The innovative projects will be implemented through partnerships between LA HEIs and local public institutions, Cultural heritage authorities and enterprises.
The project will also foster the birth of new business start-ups in the cultural/tourist sector through the design and implementation of self-entrepreneursh Labs for women graduates from the participanti LA HEIs.
For more information click HERE.