Insights
In the current Internet scenario new tools for cultural tourism have emerged such as as E-commerce web-sites , mobile location-based systems and social media platforms; they all contribute to offer improved opportunities to travellers to organize their holidays, learn and discover unknown resources of some location or touristic area, discover traditions, food, arts, history, and quickly access to the available services.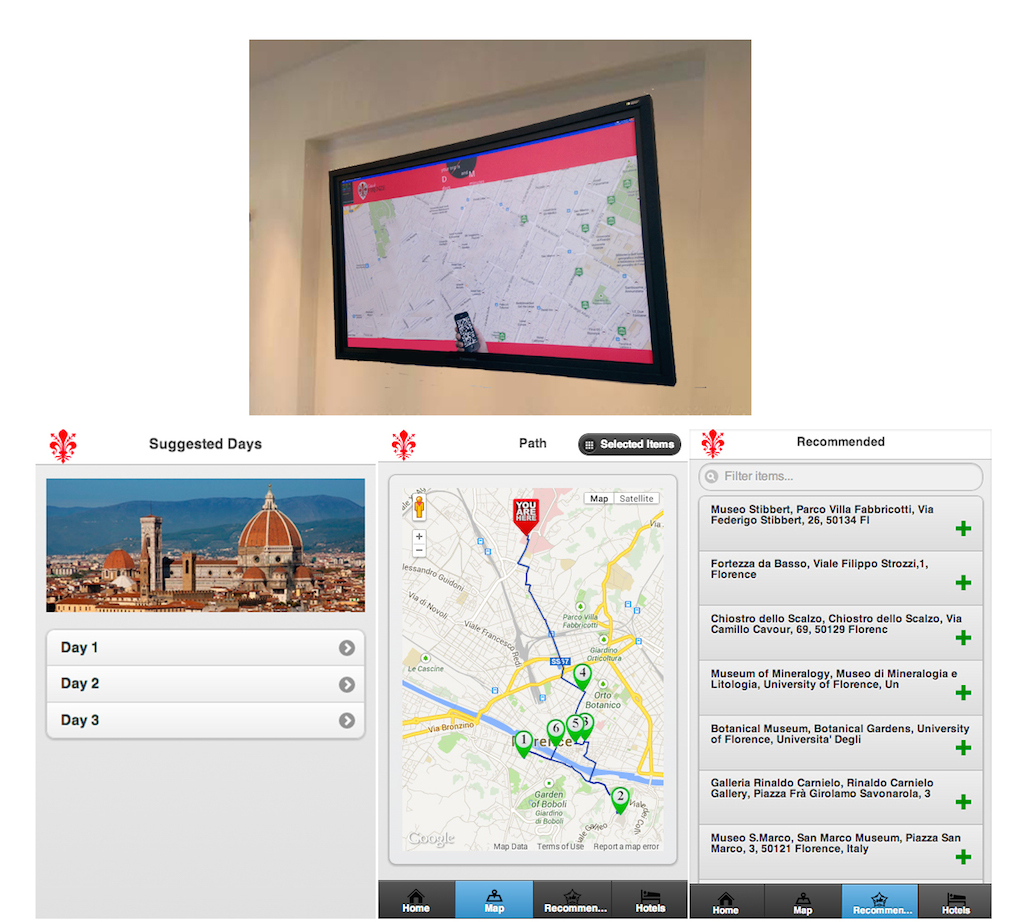 In such a context, understanding of users needs during the visit, capability to adapt services and information to users requests and needs, time optimization, quality of information are some of the most critical aspects to consider.
People visiting a city of art are supposed to use some travel guide that provides detailed information about the most interesting points of interest and how to reach for them. While conventional tourist guides in paper format are rapidly substituted by personal mobile systems and geolocalization that provide the due information at the location of the visit on users demand, effective solutions to provide personalized travel experiences that adapt to the individual user requirements at the different stages of the visit are still missing.
To cover this gap we propose the prototype of a framework to enhance the travel experience of tourists in the context of a smart city. Our solution consists of a natural interaction installation where users can create an itinerary of the city, a web application platform to collect and process these data, and a mobile application which provides personalised and recommended information based on their location and preferences. Thus visitors and citizens can live a multi environment and multi device experience to improve their travel as a learning practice and have the opportunity to discover and visit resources of a geographical area thanks to the facilities provided by smart cities technologies.