Insights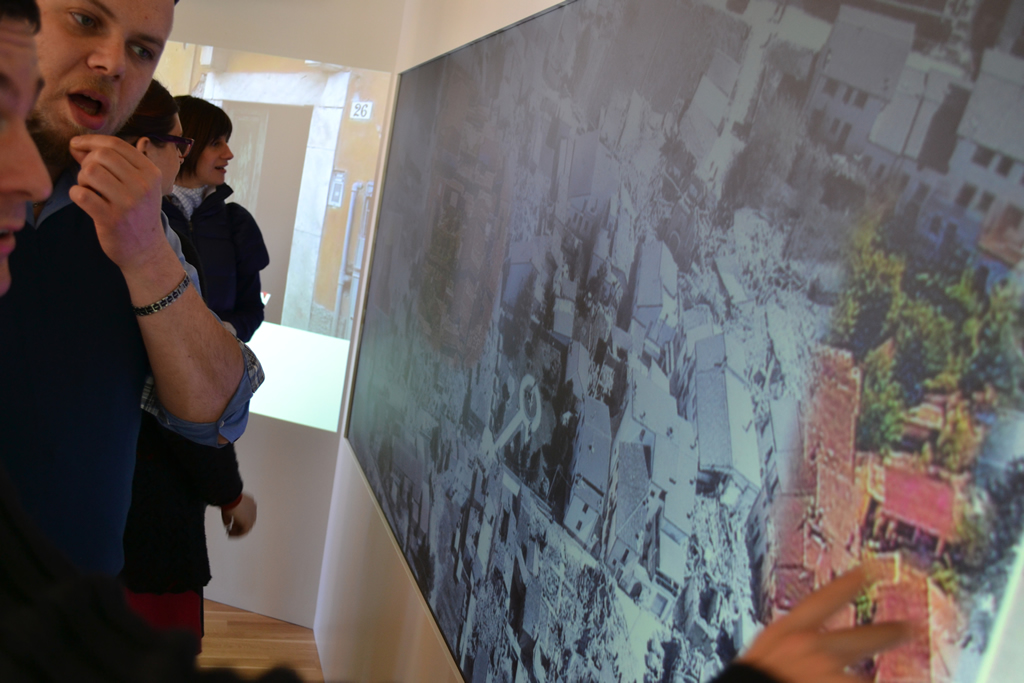 Our work aimed to create a novel solution for the design of interactive smart environments for modern museums and exhibitions.
The system developed was an immersive space in which Computer Vision solutions allow people to interact seamlessly with multimedia contents (videos, images and audio) representing the tragic events occurred to the town of Onna during the earth-quake.
The objective was to build a dedicated room in the museum of Onna in which people could live a multisensorial experience.
Users can enter the room after registering at a desk to receive a personal RFID tag which will be used as an identifier during the visit. The space is equipped with large sized screens on the walls to represent visual contents and high-quality speakers to convey audio contents.
A great importance is given to the possibility for multiple users to interact at the same time and independently with the system.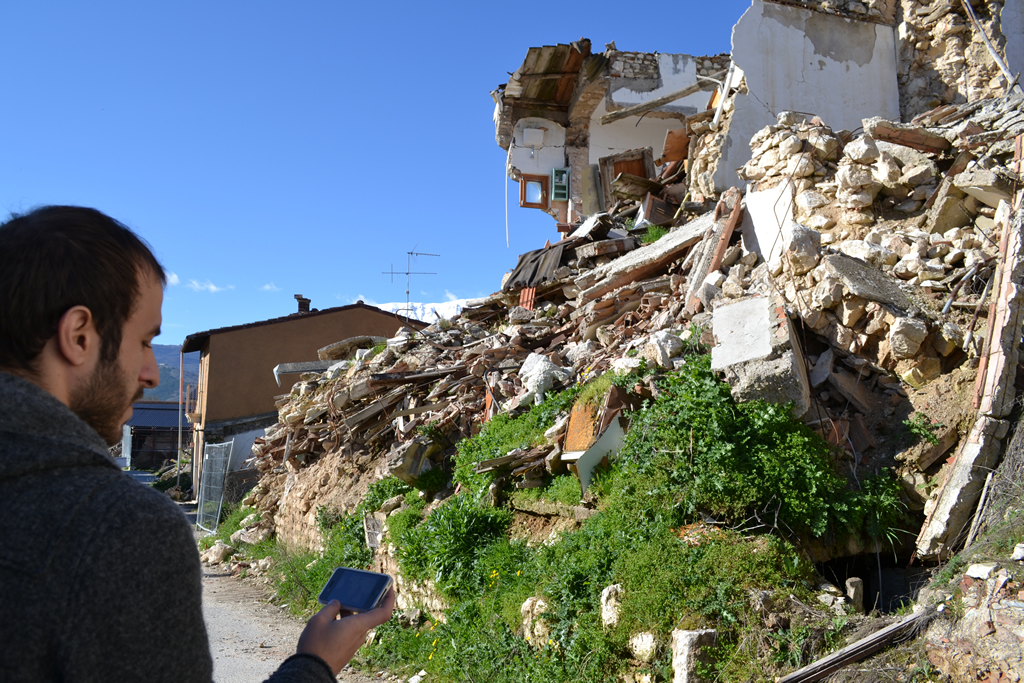 Finally, a novel direction for our experimentation was outlined by the possibility of recording the activity of users while interacting with the system, in order to build a personal profile containing the history of their visit.
This personal bag of information can be used with mobile devices to exchange data with location awareness systems (i.e. GPS) and then present related multimedia contents when users are near to some important places in Onna.
VIDEO: https://vimeo.com/63745784